Access your personal accounts, and perform bank transactions very easily from your phone, or tablet.
Contact me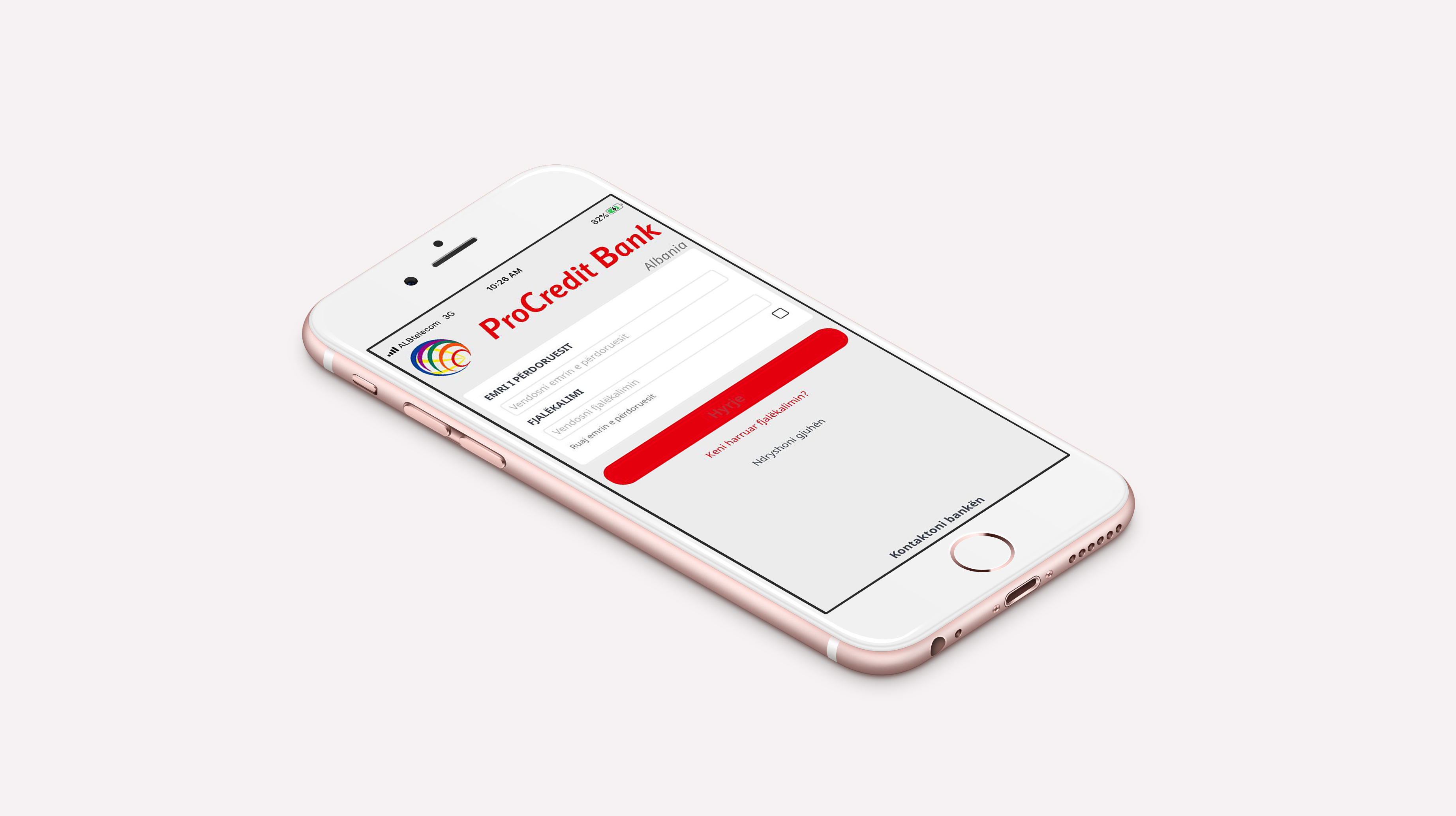 • Manage your savings 24/7 - Transfer funds to your FlexSave account whenever you want (watch the video for more information)
• Perform transfers within the bank (both your accounts in the same and different currencies, or to those of third parties)
• Transfer money to other clients accounts in other banks within the country
• Open Term Deposits
• Increase your daily card limit for online purchases (up to 5,000 EUR/700,000 ALL)
• Increase the your card ATM withdrawal limit, up to 7,000 Eur/1,000,000 ALL per day
• Block and unblock your card on your own in case of emergencies (e.g. in case of loss, etc.)
What does it take to use ProCredit Albania App?
You just need to have e-Banking service available from ProCredit Bank and have ProCredit Albania App. installed on your phone, or tablet. To sign in, you need the username and the password you use to access e-Banking.