1. Choose the technology for your investment
In the Technology Selector select your investment
Get the estimate for the specified investment
Create a certificate of eligibility - Energy certificate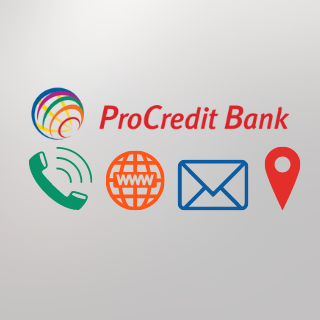 2. Apply online for a ProCredit Bank loan
Apply for a loan with a favourable
Simple and fast procedure
3. Verification of technology for the refund
After installation, submit a verification request
The EBRD Team verifies and sends a confirmation of the amount of the refund
Payment refund to your account in ProCredit Bank
The loan's most attractive terms are as follows:
NIR from 4.90%
EIR from 6.25% **
Repayment period up to 5 years
Loan processing fee 2%
Amount of the loan up to € 50,000
Without own participation
Efficiencies in energy production provide environmental advantages:
The protection of natural resources
Cleaner environment
Pollution reduction
Energy saving
Apply online
Fill the form and our client advisors will contact you.
Basic information about the GEFF credit line:
Utilizing this line of credit, individuals can take loans for the renovation or construction of residential buildings (houses or apartments) using energy-efficient technologies.
Through this line of credit, funds may be used exclusively to finance the purchase of energy-efficient technologies that are listed in the database of authorized technologies. This credit line can only be used once, and it is not possible to refinance current loans with the funds from this line.
Installing energy-efficient technologies has the following advantages:
Installing efficient and renewable-energy technologies will increase energy efficiency.
Lower energy prices result in an increase in the household budget.
Increasing the value of your real estate
Let's take a step towards a brighter future!
During this construction season, ProCredit Bank BH has funding available for investments in energy-efficient residential space, including houses, apartments, and even buildings.
First digital bank in Bosnia-Herzegovina,
ProCredit Bank has 100% German capital. As a company, our focus is on the services we can provide to help you live a more carefree lifestyle. Choose ProCredit Bank as your partner.
** The effective interest rate is determined using the maximum loan amount of 97,791.50 KM and a repayment period of 60 months. The costs of procuring the bill of exchange, maintaining the account and the credit lot, and then processing the loan are all factored into the EIR calculation.