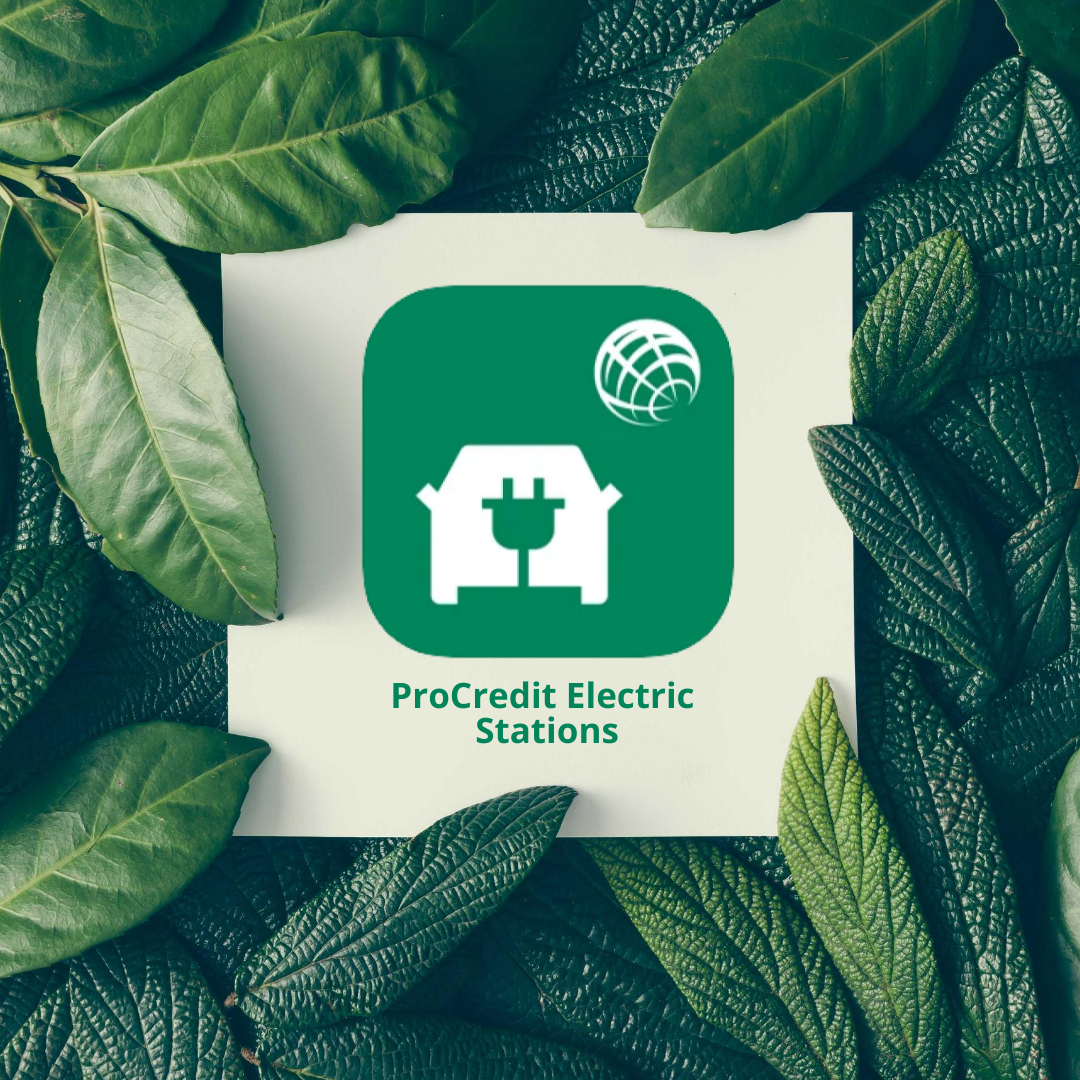 Network of EV charging stations in your pocket
Find your nearest ProCredit Bank e-charger location
See pictures of the station for improved last-mile navigation
Select a charging station to view technical data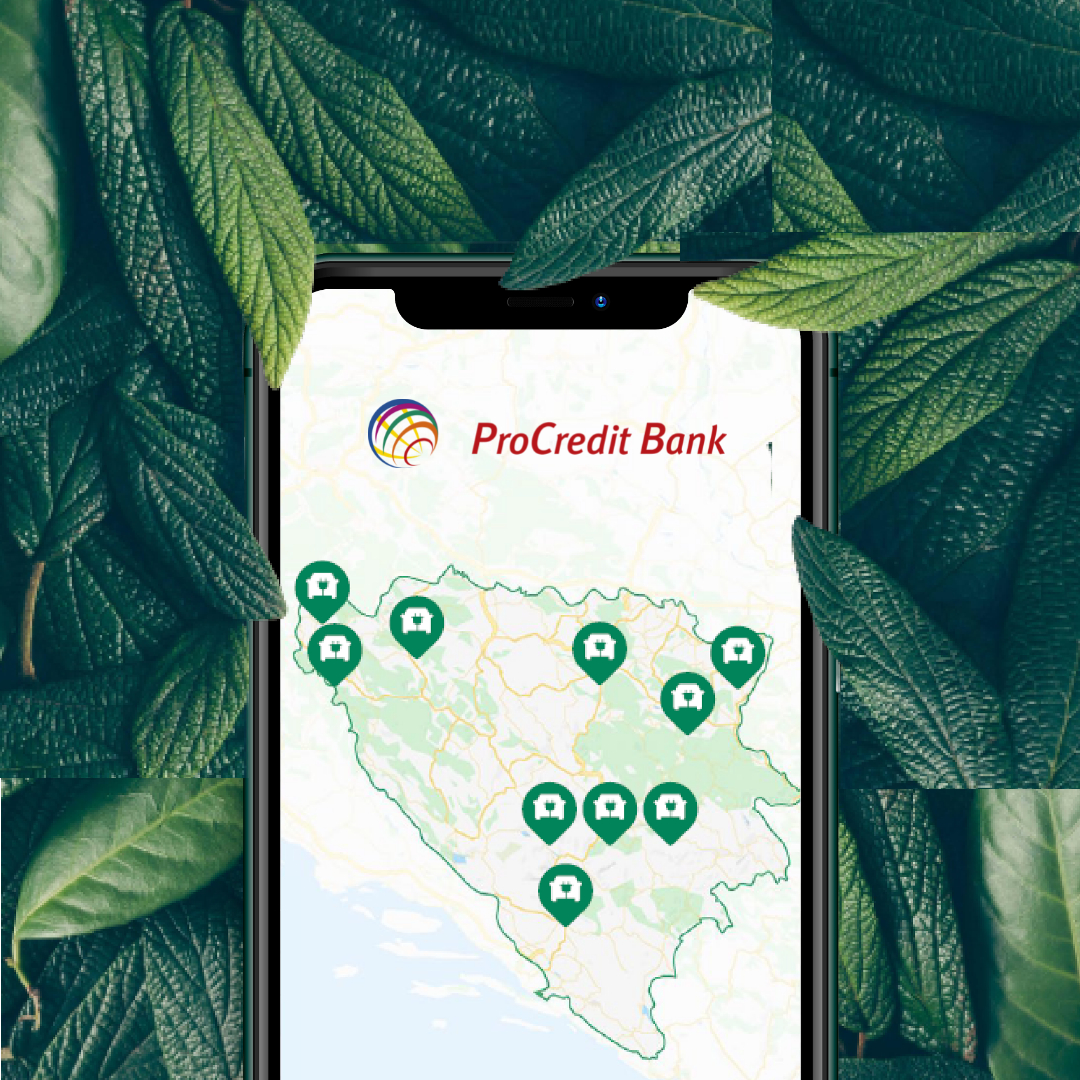 We covered BiH's major cities and routes with e-chargers
Very accurate map of all ProCredit Bank e-charger locations
Easily and safely plan your next trip
More than 120 locations in the Balkans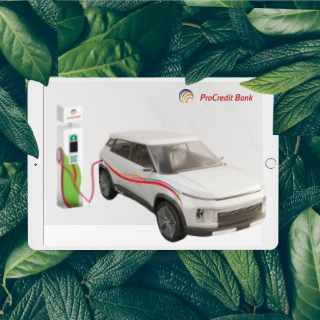 Free, reliable and safe for the environment
It is free for use.
Using an electric vehicle reduces greenhouse gas emissions.
Adding more stations to our network on a continuous basis.
Get in touch with us today!
Be a part of the change! We'll show you how!
How far is it to your destination?
Charge for free and drive longer with the ProCredit network of electric chargers.
"ProCredit Electric Stations" is a mobile application that helps users plan journeys from a practical as well as a safety standpoint by providing a very exact map of e-charger sites. Users can use the app to verify the technical specifications of all ProCredit e-charging stations, get driving instructions to them, and view photographs of the stations to help them find them more quickly. The map is available in the Google Play Store for Android users and the AppStore for iOS users, and it is free to download for all users, not only bank clients. Furthermore, charging on all e-chargers will be free for the following two years.
ProCredit Group's business strategy includes minimizing negative environmental impact and constantly supporting a sustainable way of doing business, not only in connection with loan operations or the supply of financial services to clients, but also in our own day-to-day operations as institutions.
For the past 25 years, ProCredit Bank has been present in Bosnia and Herzegovina. It is the first digital and the only German bank in Bosnia and Herzegovina, with a focus on the development and implementation of new financial solutions.